Upgrade to the latest AppSealing version 2.18.3.0
Release Date: September 24, 2019
Last Updated: November 2, 2020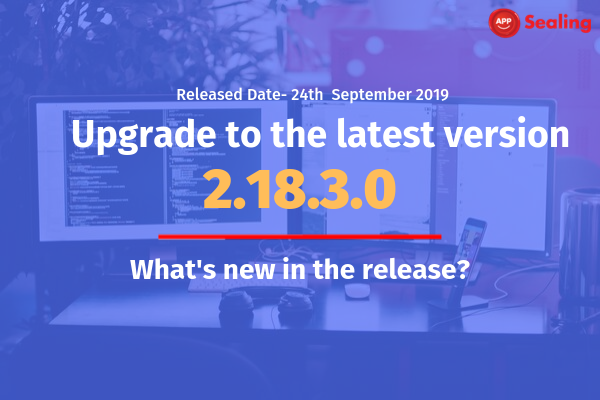 Since our last version update, we've heard a ton of feedback from our customers regarding the app's lifecycle and stability. So the team has come up with this new release to support your requirements. This version is the most stable version supporting Android 10, As always we would suggest to upgrade to the latest revision in your release series.
What's new in AppSealing version 2.18.3.0
Released on 24th Sep 2019
Welcome to the Sep 2019 release of AppSealing's new version 2.18.3.0.
In this release we have included the following enhancements:
Improvements and Fixes 
Fixed security logic which can cause ANR after cheating behavior detection.
Fixed security logic which can cause crash infrequently.
Fixed error which can cause a crash and relaunch app in specific devices after the in-app process is executed.
How to apply new AppSealing version
"Enterprise plan" customers are able to choose APK sealing security versions on AppSealing Developer Console (ADC) or CLI supporting DevOps.
Sign-in to ADC and select the security version 2.18.3.0
CLI: set parameter as "-service_version 2.18.3.0".
"Pay as you go plan" customers are being supported by the most updated APK sealing version in ADC.
We're always here to help! If you come across a problem, want to provide feedback, or require support, you can get in touch by email (support@appsealing.com)