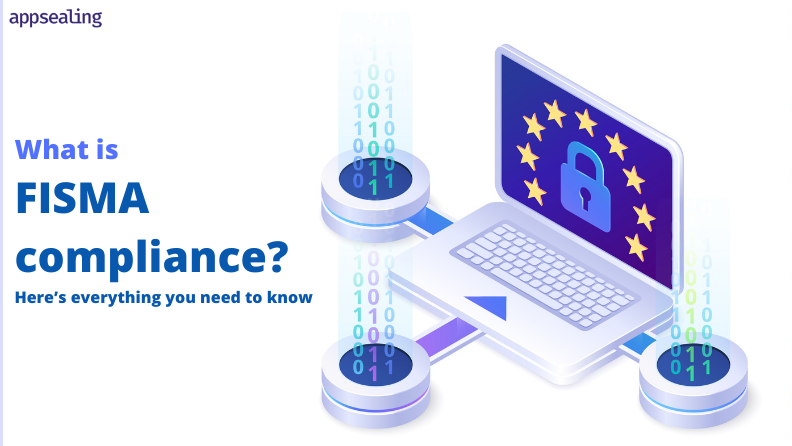 Government organizations deal with vast amounts of sensitive data which heightens the risk of a data breach or cyber attack. Appropriate risk management measures need to be implemented so the data doesn't fall into the wrong hands. Government data, if misused, can have dire consequences, posing a threat to national security. Since the risk involved is too high, strict compliance is of utmost significance to address perpetual cyber attack threats. 
With each passing year, cyber attacks are evolving to become more advanced and sophisticated. Data breach can be avoided only if there are tight security controls that can match the scale and nature of cyber attacks. Keeping in view the rising security risks, the Federal Information Security Management Act (FISMA) and the National Institute of Standards and Technology (NIST) established FISMA compliance. FISMA compliance mandates federal agencies to implement information security plans to protect sensitive data. This article will help you gain a clear understanding of FISMA compliance. 
What is FISMA compliance?
FISMA is a United States Federal law that was passed in 2002. According to the act, federal agencies must have an information security program in place to protect electronic data. The main objective of FISMA compliance is to reduce the security risks associated with federal information. Private businesses that are in contractual agreements with government agencies too need to stay compliant with FISMA. 
FISMA has a set of guidelines and security standards that the federal agencies need to follow. NIST is entrusted with the responsibility of updating the compliance documents as directed by FISMA. NIST is in charge of setting the minimum requirements for information security plans and procedures, recommending the systems and software for agencies and standardizing the risk assessment process and setting varying standards accordingly. 
Why was FISMA created?
FISMA is a part of the E-Government Act 2002 that was established to govern the management and promotion of electronic government services and promotions. It was created for federal agencies to develop, document, and implement an information security and protection program. FISMA was passed by the United States Congress in 2002 and was amended in 2014 in the Federal Information Security Modernization Act. The amendments resulted in several modifications so FISMA could address the evolving security concerns. Agencies are now expected to be more stringent and focused on compliance than what was required before the amendment. 
Who needs to follow FISMA compliance?
FISMA compliance was only applicable to federal agencies initially. However, FISMA is now applicable to state agencies involved in federal programs and companies that are in a contractual relationship with federal agencies. As years passed and laws evolved, FISMA too underwent significant changes and amendments. Now private companies that deal with federal agencies too need to ensure they are complying with the information security standards established for the federal agency.
Requirements for FISMA compliance
There is a vast set of security requirements to be fulfilled by agencies to become FISMA compliant. FISMA has outlined numerous steps to be followed with an intent to help reduce security risks for agencies. Listed below are the top FISMA requirements for compliance:
1. Information system inventory
An inventory of all the information systems in use within the organization need to be maintained by every federal agency and entities working in collaboration with the government. In addition, the agencies also need to maintain an inventory of the interdependencies between the systems and interdependencies between internal systems and systems not under the control of the agency.
2. Risk categorization
All the systems handling sensitive information must be protected with the highest level of security. For this, agencies need to categorize information systems based on risk levels. A high-impact system that stores sensitive information wherein a breach could lead to grave consequences should be categorized as high-risk so appropriate security measures can be implemented. Each information system needs to be placed in appropriate risk categories. 
3. System security plan
Every agency is required to create, maintain and update security plans from time to time. The security plan should outline the plan of action and security controls that have already been deployed within the organization. 
4. Security controls
There are multiple security controls recommended for FISMA compliance. However, agencies need not implement all the security controls. They need to assess the security requirements of their organization and accordingly implement the appropriate security controls relevant to their organization. The organizations also need to document the chosen security controls in the system security plan.
5. Risk assessments
Risk assessment is one of the most important prerequisites for FISMA compliance. The NIST guidelines suggest agencies conduct three-tiered risk assessments to detect risks at all levels such as organizational level, business process level and the information system level. 
6. Certification and Accreditation
Agencies need to go through a four-phased process to achieve certification and accreditation. The four phases are initiation, planning, certification, accreditation and monitoring. Agencies must identify weaknesses, change existing security practices and implement new security measures as a part of the certification process. After certification, the information system can proceed with accreditation. 
7. Continuous monitoring
Achieving compliance isn't a one time event. There has to be continuous monitoring of systems to identify weaknesses and vulnerabilities and assess security controls. Organizations should maintain compliance throughout.
FISMA Compliance Benefits
Complying with FISMA can yield a number of benefits for the organization. Listed below are a few important benefits of achieving compliance:
1. Risk management centered approach
Compliance helps agencies adopt a risk management centered approach. FISMA requires agencies to adopt an information security program that minimizes the risk to a significant extent. FISMA compliance is instrumental in helping organizations manage their risks proactively before the damage is done. 
2. Continual assessment and monitoring
The threat landscape is constantly evolving which means agencies need to be implementing appropriate security measures from time to time. FISMA compliance demands continuous monitoring of systems which makes agencies well-prepared to avert and respond to any kind of attacks. 
3. Organizational awareness
Most people are ignorant of the consequences of a cyber attack and the importance of stringent security measures. FISMA helps address this challenge by mandating the implementation of an ongoing information security training program. Each member of the organization understands the consequences of their actions and there is better awareness of security threats and controls. 
4. Response and remediation
One of the important highlights of FISMA compliance is that agencies are required to have an incident response and remediation program. With FISMA compliance, organizations are more resilient to cyber threats. FISMA compliance helps organizations contain the breach and address the vulnerability that caused the breach. 
Penalties for FISMA Compliance Violations
Agencies that fail to comply with FISMA risk losing federal funding. The consequences of compliance violations for federal contractors can be more severe. Bad press, reputational damage and censure by Congress are some of the non-monetary penalties that organizations will have to deal with in instances of non-compliance. FISMA compliance is extremely important if you are dependent on federal funds. 
FISMA compliance best practices
Achieving compliance is often viewed as a cumbersome process by many. However, following certain best practices will help organizations meet FISMA requirements and subsequently reduce the time taken for compliance. Here are key FISMA compliance best practices to bear in mind:
Assess and classify data based on its sensitivity. This will help determine and prioritize appropriate security controls, monitor activities and detect threats.

Stay abreast of the changes and amendments in FISMA standards so you can adjust and adapt your security strategies accordingly. 

Always encrypt all sensitive information.

Document all steps and actions taken to achieve FISMA compliance
FedRAMP (Federal Risk and Authorization Management Program)
FedRAMP is a government program that provides standards for agencies to validate cloud computing services. With the increasing reliance on the cloud, agencies are looking for solutions to manage risks associated with cloud-based data. FedRAMP addresses this need by providing guidance to agencies that use cloud computing services. 
Advantages of FISMA compliance
Provides a good starting point for security implementation

Increased security of federal information 

Ensures best security policies for businesses within private sector

Increased ability to respond to vulnerabilities

Continuous monitoring to enhance security in response to evolving threats
Challenges of FISMA compliance
There might be some obstacles in sharing cybersecurity information between agencies 

New threats evolve over time which means there has to be constant improvements to FISMA

FISMA is more focused on security planning instead of measuring information security

Some controls may be difficult to understand
Final Thoughts
FISMA compliance safeguards organizations from potential data breaches and cyber threats. Organizations apply the highest level of protection to sensitive information to comply with FISMA standards which in turn translate to heightened readiness to tackle attacks. While FISMA applies to all federal agencies without any exceptions, contractors and third-party vendors that deal with agency information must also comply with FISMA. FISMA outlines the industry best practices to mitigate risks and equips organizations with a strong agency-wide information security program . 
Adhering to FISMA standards can save organizations from huge losses arising from breaches whereas failure to comply can attract a host of unwelcome repercussions such as reputational and financial damage. Staying compliant requires agencies to be up to date with the changing cybersecurity standards and subsequent FISMA amendments. 
Looking for top-notch security solutions for mobile applications? Appsealing specializes in robust mobile app security solutions to empower enterprises with zero coding, scalable protection. Android, iOS or hybrid apps – we ensure threat analytics on attack vectors, runtime protection and compatibility with third-party tools. Get in touch with us today to protect your movie, fintech, gaming or ecommerce apps with no impact on app performance. 
Frequently Asked Questions
1. What is the difference between FISMA and NIST?
FISMA is a law governing the cybersecurity standards to be followed by US government agencies. NIST is a government agency responsible for publishing security standards to be adopted by organizations to obtain compliances such as the FISMA.
2. Is FISMA a certification?
The FISMA certification process involves security control assessment and certification documentation. It includes identifying weaknesses, changing existing security practices, and implementing new safeguards. FISMA certification ensures that your organization is following all the best practices stated in security frameworks.
3. What is FISMA reportable?
An information system that supports and facilitates the operations and assets of the agency is called a FISMA-reportable system. FISMA mandates the implementation of an agency-wide program for information security for those systems.  
4. What is a FISMA audit?
The purpose of conducting a FISMA audit is to ensure that the organization is complying with applicable laws, policies, directives and standards related to information security and risk management. NIST Special Publication 800-53 is used as a framework for testing compliance during the FISMA audit.