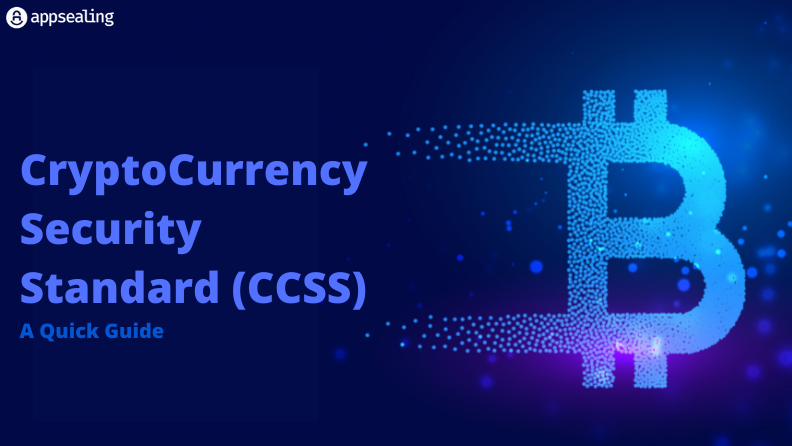 Dealing with crypto currencies is great, but have you ever thought of how your transactions can be secure? Or if you are a company dealing with crypto, have you wondered how you can help your client base transact safely over the internet? The answer lies in the crypto currency security standard (CCSS). 
CryptoCurrency Security Standard (CCSS)
CryptoCurrency Security Standard (CCSS) is a set of standards formulated for companies dealing with crypto wallets or transactions. It covers the whole spectrum of crypto exchanges, applications, and storage solutions. As we do have existing ISO standards, it is important to note that CCSS is a complimentary standard – one which cannot replace the other well-established ones like ISO 27001:2013. 
The focus is on protecting all information systems using crypto currencies and ensuring safe, secure access and storage to avoid data loss, tampering or misuse. Armed with the right information, users will be able to make informed decisions regarding the companies that they could collaborate with for transactions. And if you are enabling safer transactions, you already have a differentiator right there. 
Who Manages CCSS?
The crypto currency security standard (CCSS) Steering Committee is armed with a mission to improve the standards of crypto currency dealings and apply industry best practices to manage CCSS. CCSS outlines the methodologies and techniques to store and access information pertaining to crypto currencies. There are predominantly two areas that are the focus – asset management and operations. The asset management aspect is concerned with how the assets are securely stored, shared and accessed by multiple parties. Operations are mainly pertaining to security audits, risk assessments and third-party reviews of security controls, systems, processes and policies. 
What are the Benefits of CCSS?
First up, your data will be secure. This means that your customers can confidently transact with you and your reputation in the market will be good too. Data breaches could cost companies millions every year. The numbers are out there for all to see. 
Recently, Ronin Network, the maker of a game which helps companies earn crypto currencies and non-fungible tokens (NFTs) fell into the hands of a hacker who stole close to $600Mn. Crypto thefts have contributed to over $2Bn worth of losses in 2021. This figure shows a sharp rise from the $200Mn figure observed in 2019. 
Who does CCSS apply to?
In extremely simple terms, the crypto currency security standard (CCSS) applies to any business entity which deals with crypto currencies. These could be one of the below:
Cryptocurrency Exchanges (which allow users to exchange cryptocurrencies for other forms of money)

Cryptocurrency Marketplaces (which let users exchange cryptocurrencies for any other goods and services)

Cryptocurrency Games (which allow users to gamble their cryptocurrencies and earn big)

Cryptocurrency Processors (which automate the processing of cryptocurrencies for payments. This one is gaining a lot of prominence in recent times)

Cryptocurrency Storage (which help with the receipt and transmission of cryptocurrencies)

Any Information system or entity that handles cryptocurrencies as part of its business logic
Levels of security in CCSS
Crypto currency security standard (CCSS) comes with 10 different aspects and 3 levels of security – Levels 1, 2 and 3 where 1 is the least secure and 3 is the most secure. 
Level 1: 
When we talk about level 1 security, it means that the information system more or less protects its information assets with expected, industry-standard security controls. An independent auditor must have also tested and given an approval for the same. 
Level 2: 
With level 2, companies have enhanced controls, work on hardened security and even look at additional areas like multiple signatures. 
Level 3: 
At level 3, the strongest levels of security are found, and enhanced controls are observed. Many times, bigger teams would require access across multiple team members. At level 3, advanced authorization and authentication techniques come into play while also ensuring their assets are distributed geographically for safe keeping and retrieval.
Going secure the AppSealing way
Crypto currencies are an emerging field with varying levels of interest. And with so many people betting big on it, its security is definitely something that needs prime focus. With crypto currency security standard (CCSS), ensuring security standards becomes a lot easier and smoother. But of course, other standards prevail and must not be taken for granted. 
For complete protection, one needs to look at CCSS as a complimentary strategy with the heavy lifting being done by other well-known data security standards. All information systems require simple, scalable data encryption and security features which can help them keep hackers at bay. With AppSealing's mobile application security solution, crypto currency companies and business entities can continue to focus on building great products and honing their customer service skills while leaving the security responsibilities to the experts. If you are looking to go out all with crypto currencies and don't want to get bogged down by security concerns, talk to us!
Frequently Asked Questions
1. How secure is cryptocurrency?
Cryptocurrency is vulnerable to hacker attacks. People who deal in cryptocurrency must make sure they only use secure platforms with two-factor authentication and other essential security features implemented. The regulations around cryptocurrency are still evolving which makes it a bit risky to invest in cryptocurrencies.
2. What security does cryptocurrency use?
Cryptocurrency uses encryption to store and transmit data between wallets and public ledgers. Encryption makes the data unintelligible for unauthorized users.
3. What is the standard for crypto?
CryptoCurrency Security Standard (CCSS) is a set of standards that govern crypto wallets and transactions. CCSS standards are established to improve the security of all information systems that facilitate the use of cryptocurrency.