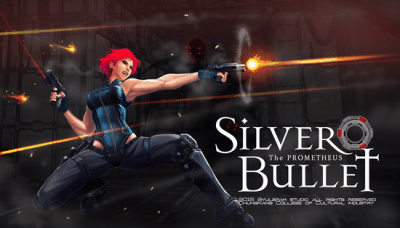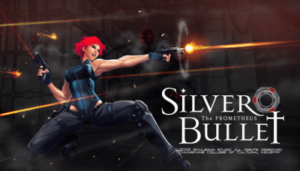 Byulbram applies 'AppSealing' security service to Silver Bullet, a paid app game for which security is crucial
A digital content security specialist 'INKA Entworks (CEO: James Ahn)' announced that Byulbram Studio, an independent game developer, had applied 'AppSealing' security service to its new shooting game 'Silver Bullet: Prometheus.'
'Silver Bullet' is an espionage action game where the player controls dual pistols to aim at two targets simultaneously. Comprised of 31 main mission stages, Silver Bullet offers more than ten giant bosses, a complete storyline and an automatically created abyssal dungeon map.
Released in Google Play Store and Apple's AppStore on June 24, Silver Bullet is a paid app game, and thus security is crucial. Accordingly, Byulbram Studio decided to apply INKA Entwork's 'AppSealing' security service.
Silver Bullet has been launched in part 1 as a mobile version and part 2 will be completed by September. It is drawing attention as a paid game without any in-app payment, advertising, drawing and invitation functions.
AppSealing (www.appsealing.com), a cloud-based mobile game app security service, was launched in 2014 by INKA Entworks, a digital content security specialist with global technological power and a long-term service experience in digital content copyright protection fields. AppSealing provides a powerful security service that is specialized to mobile game apps. INKA Entworks is striving to provide an optimized security service to protect digital copyright from hacking attacks and to ensure safe operation of digital contents in the global mobile game industry.
In addition, as the service charging system has been changed from prepayment to deferred payment, users can subscribe to and receive AppSealing service for free. In addition, service charge is applied according to MAU (monthly active users). The service can be used for free up to MAU 5,000 and is charged according to the charging table from MAU 5,001. As the service charge incurs depending on the monthly game performance, AppSealing service can be used at a reasonable price.