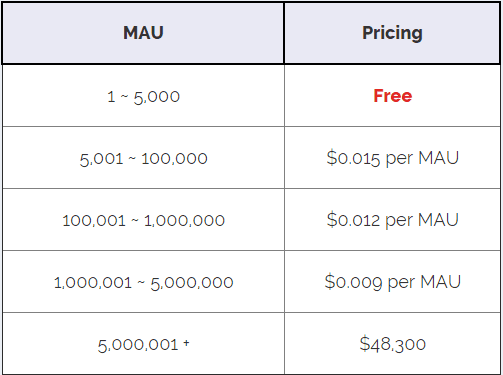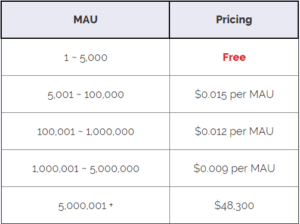 MAU charging system to lower the cost of security service introduction
A digital content security specialist 'INKA Entworks (CEO: James Ahn)' announced a new charging policy for its mobile game app security service 'AppSealing.'
The new charging policy for AppSealing (www.appsealing.com) has been developed to help small and medium-scale game developers or independent game makers access and apply mobile game app security service to their games without the burden of initial cost.
As the service charging system has been changed from prepayment to deferred payment, users can subscribe to and receive AppSealing service for free. In addition, service charge is applied according to MAU (monthly active users). The service can be used for free up to MAU 5,000 and is charged according to the charging table from MAU 5,001. As the service charge incurs depending on the monthly game performance, AppSealing service can be used at a reasonable price.
Manager Nam Jae-min of INKA Entwork's AppSealing Business Team said, "Most small and medium-scale game developers are aware of the importance of security. However, they tend to be passive about security investment because of the burden of the initial cost. AppSealing's new charging policy will help them enjoy improved game security at a reasonable price. We hope that AppSealing will assist game developers in improving their profitability."
AppSealing (www.appsealing.com), a cloud-based mobile game app security service, was launched in 2014 by INKA Entworks, a digital content security specialist with global technological power and a long-term service experience in digital content copyright protection fields. AppSealing provides a powerful security service that is specialized to mobile game apps. INKA Entworks is striving to provide an optimized security service to protect digital copyright from hacking attacks and to ensure safe operation of digital contents in the global mobile game industry.