AppSealing's Application Security SaaS Offering Now Available on AWS Marketplace. Amazon Web Services customers can now implement AppSealing Application Security Service to protect applications easily and quickly.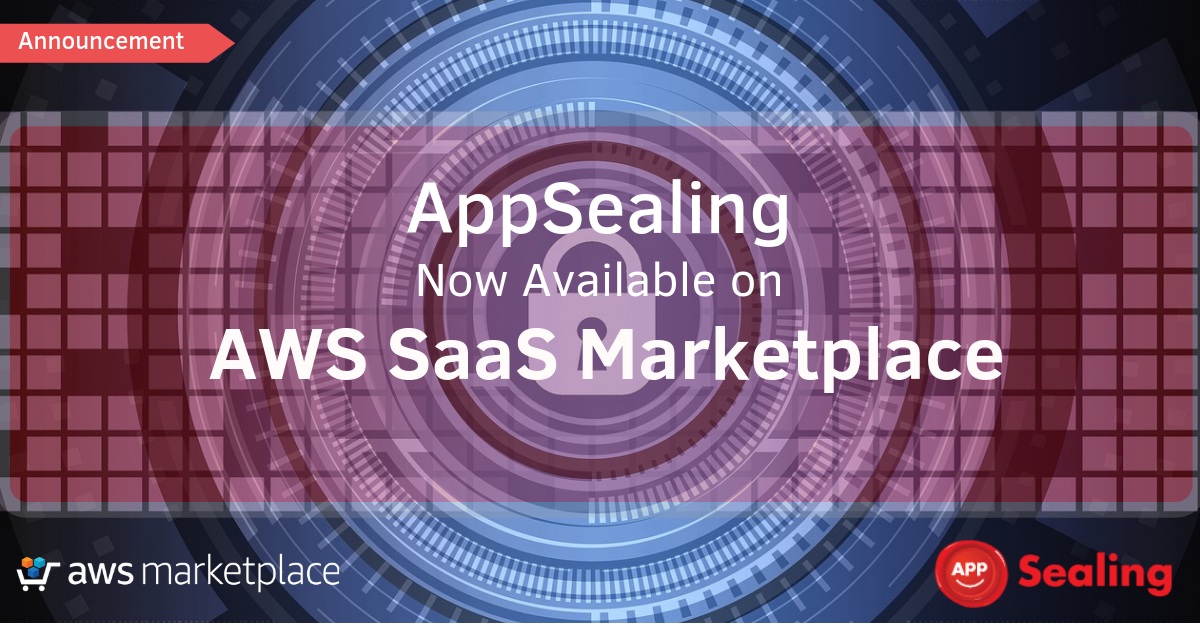 Seoul, South Korea, Feb. 14, 2019 — AppSealing, the leader in application security, announced today it has expanded its collaboration with Amazon Web Services (AWS) and is now available on AWS Marketplace. This allows AWS customers to easily discover and subscribe to AppSealing through AWS marketplace, an online store that helps companies find, buy, deploy and immediately start using the software and services they need to build products and run their businesses. Customers can now add the cost of an AppSealing Subscription to their Amazon Web Services (AWS) bill, and gain fast, quick access to cloud-based application security service. This hosted solution means there's no set up or configuration and we handle all the product and kernel/version updates for you. Plus, you pay for what you use and get billed through AWS, simplifying your payment process – no procurement headaches or POs required.
Find out more information about AppSealing's solution on AWS Marketplace.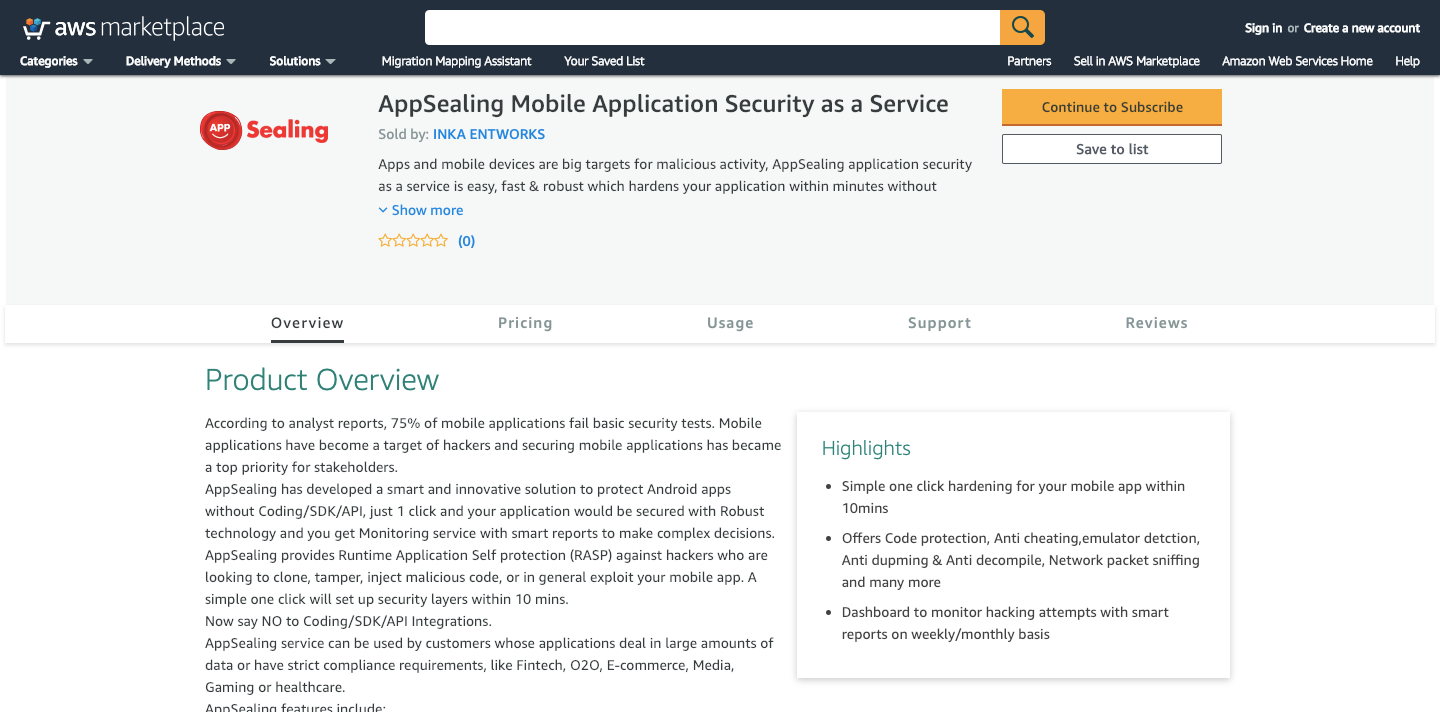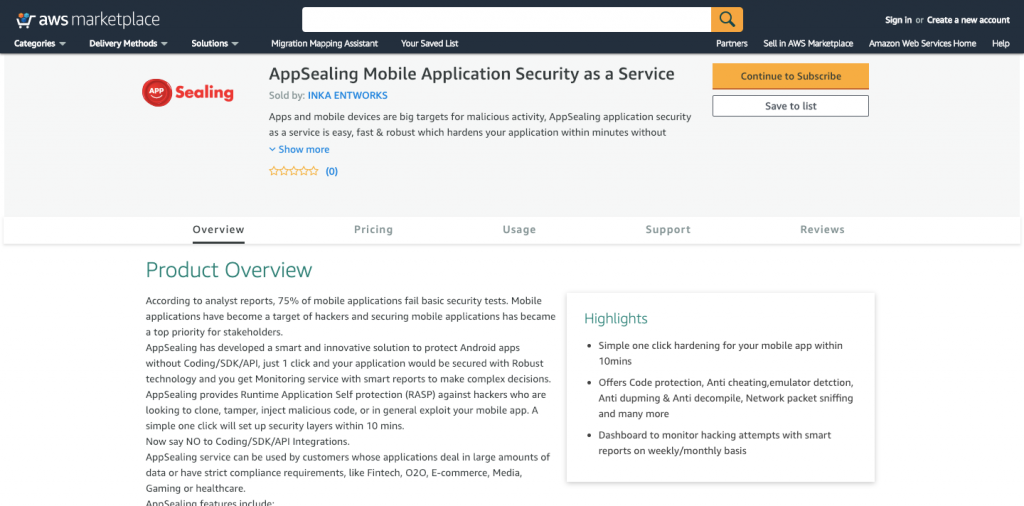 This announcement builds on an existing relationship between AWS and AppSealing. "Working with AWS offers us a powerful opportunity to continue expanding the global reach of our Universal Application Security Platform," said James Ahn, CEO at AppSealing.
"Application development teams, from all verticals, rely heavily on development and enhancing user experience, but are lacking proper tools to protect their applications," said Dustin Hong, CTO at AppSealing. "We are excited to offer AWS customers the leading application security solution in a simplified procurement process so that they can quickly and easily leverage our solution with one click and apply robust runtime application self protection features within minutes ."

About AppSealing:
AppSealing is a smart and innovative solution developed by Inka Entworks to protect Android apps without Coding/SDK/API, just 1 click and your application would be secured with Robust technology and you get Monitoring service with smart reports to make complex decisions.
AppSealing provides Runtime Application Self protection (RASP) against hackers who are looking to clone, tamper, inject malicious code, or in general exploit your mobile app. A simple one click will set up security layers within 10 mins.
Now say NO to Coding/SDK/API Integrations.
AppSealing service can be used by customers whose applications deal in large amounts of data or have strict compliance requirements, like Fintech, O2O, E-commerce, Media, Gaming or healthcare.
AppSealing powerful features include Code Protection, Integrity protection, Anti-debugging & anti-decompile, Anti-memory dump, Memory access detection, Rooting detection, Android emulator detection, Cheat tool detection, Network packet sniffing/spoofing tool detection
Every feature is applied directly to the app binary – no source code or patch required.
For more information, visit https://www.appsealing.com and start a Free Trial now.