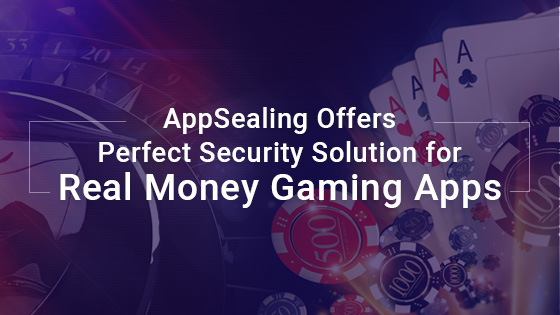 Online real money gaming (RMG) platforms have become one of the most exciting avenues of entertainment for the general public. This segment is fast picking pace and finding favor with many people as it offers a chance to earn some quick bucks, intertwined with fun. In 2018-19, there has been a more than 50 percent surge in traffic on such platforms, indicating its growing popularity and exponential growth opportunities. They run on a subscription-based model, with credit/debit card-based transactions.
Challenges and Threat
RMG platforms face huge challenges in securing user privacy and critical financial transactions. This presents multiple attack vectors for hackers to exploit weak links in the platforms. Since both consumers and platform entrepreneurs stand to lose in case of an information security breach, it is indispensable for businesses to adopt a security framework at an appropriate scale. This should be capable enough to handle common security threats, like reverse engineering, rooted devices, and detecting debuggers and decompilers to distribute illegal copies of application by infusing malware, etc. Players lose faith in such compromised platforms, resulting in the loss of valued customer trust and consequently revenue generation takes a hit! Unattended security vulnerabilities have high chances of being exploited by hackers and need to be addressed immediately to prevent loss of the platform's credibility.
Different emulators and cheat tools are available, making it easier for hackers to exploit vulnerabilities in online gaming platforms. Applications are thus susceptible to tampering. Thus, continuous security assessment becomes a necessity imposed by such threat vectors. The game data can be easily manipulated, and hackers earn cash spuriously without any effort in playing games. Since a regular stream of data exchange takes place between the application and server, there are high chances of tapping critical information communicated through the network and get illegitimate access/benefit from financial transactions before the actual user gets to know about it.
More often than not, the in-game marketplace is also exploited by hackers to purchase items for free, thus circumventing the in-app income generation model for RMG platforms. This often lets down other users who pay money to gain such assets, which is availed freely by hackers. In the online aggregator platforms, such mishaps are frequently reported, as hackers employ cheat tools and emulators to bypass payments.
AppSealing in Gaming Scenario
AppSealing is a cloud-based, one-stop security solution that caters to all such threats in the online RMG sector. It employs multilayered cryptography to protect them from hacking and threats of piracy. Runtime Application Self-Protection protects the integrity of your gaming platform and ensures that spoofing/game cheat tools are kept at bay.
AppSealing is easy to use and can be set up quickly to apply robust security without any coding. It does not require much effort to implement AppSealing and it supports all major gaming engines. This makes it one of the most sought-after security solutions in the market. What's more, AppSealing has a negligible impact on the game to CPU or battery usage. It provides anti-decompiling and anti-debugging protection and dynamically detects any debugger. This prevents any attempt at reverse engineering and hence protects the application from tampering.
AppSealing's root and emulator detection mechanism stops the application from running in untrusted devices. The memory access detector prevents any unauthorized external application from having access to the platform's runtime memory.
AppSealing comes with network packet sniffing detection, which monitors the network and dynamically detects any packet sniffer. This shields the application's communication layer with the server from multiple threat vectors.
AppSealing Developer Console provides you a synoptic view of all security events related to your application and thus helps you keep a tab on all the activities on the platform. This becomes indispensable to track any hacking attempts, and provides crucial information for making decisions.
Try AppSealing now, and provide your RMG platform with a top-notch security framework, prevent potential revenue loss, uphold customer trust, and monitor the platform's security on a real-time basis!