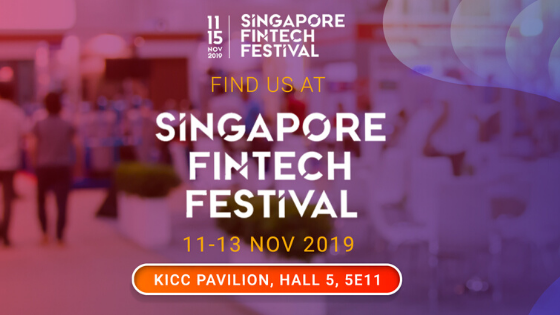 We are delighted to announce that for the 2nd year running, AppSealing- INKA Enwtorks will be exhibiting at the Singapore Fintech Festival 2019 (SFF), which takes place at Singapore Expo, Singapore from Nov 11 – 13 2019 and it's the world's largest and most impactful Fintech festival event which gets around 45,000 visitors from 180+ countries.
We will be on booth #5E11, KICC Pavilion, Hall 5 showcasing AppSealing – a 360° Mobile App Security Platform for App Owners & Programmers, which creates the first line of defense for your app's data and money and keep it protected no matter where it runs and that too without "ANY CODING" efforts.
With the usage of mobile growing day by day Fintech companies are shifting the paradigm to build mobile applications for users to access funds or transact on the go. With the rising trend of hacking & piracy, Smart, Intelligent Application Security Solutions are the need of the hour.
Visit booth #5E11, KICC Pavilion, Hall 5 in the Expo to:
– Speak with our expert security staff as you view in-booth product demos
– Understand RASP empowered security without ANY coding and real-time monitoring dashboard
Learn how a 360° security approach can best secure your app's and users in today's everywhere/anywhere world.
Want to deep dive into a robust rasp security solution? Request a 1:1 meeting or a demo with us during SFF 2019.
Schedule a Meeting