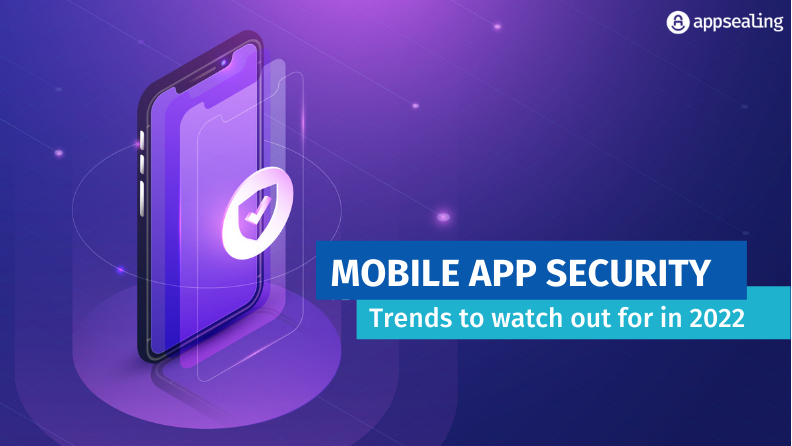 2021 was a difficult yet interesting year. We were holed up in our homes, away from our usual lives and social gatherings. But luckily, we had company. Many of us relied on a slew of applications on our mobile phones to continue to work, take breaks and watch our favourite sitcoms. Amidst all the gloom, our mobile phones proved to be our constant companion, enabling us to be entertained while also staying connected with our loved ones. There were of course some not-so-welcome companions too – cyber attackers. The year 2021 brought with it an astounding 600% increase in cybercrimes with new attack vectors being introduced at lightning speeds. But 2022 promises to be more intense. Here's what we predict 2022 to be like when it comes to mobile application security trends.
App Security Trends in 2022
The number of malicious mobile apps will hit the roof while new IoT devices get added
Remote work has seen an upward trend and more companies are going to continue working remotely in the long haul. This means more people will access their mobile phones for work as well as personal stuff. In 2021, a whopping 46% of companies had faced a grim situation where an employee had downloaded a malicious application on their mobile phone – the likes of banking trojans, premium dialers, malware droppers etc. This will continue to grow in 2022.
Additionally, the scope of mobile devices will further expand to include wearable tech (smart watch) and physical devices (Alexa). If these are connected to mobile devices, the scope of attack widens as an attacker can easily move from one device to another.  
Cybercriminals will not spare legitimate apps
While we were ringing in Christmas all over the world, some Facebook users saw strange messages being sent from their profiles to some of their contacts. And to make matters worse, these messages had unverified links too. Meta Platforms, formerly called Facebook Inc, recently banned 7 groups which were using social engineering and spying techniques to send malicious links to people. This goes on to show that even well-known and established apps can fall prey to attacks. And this will just intensify as we enter the new year. Mobile application security is thus important for all devices – be it Android or iOS. 
The adoption of continuous authentication will expand
An authentication strategy is well known to all. We have all heard of one-time password, multi-factor authentication (MFA) and biometrics to ensure the identity of people when they log in to their accounts. Now, advanced authentication techniques have evolved to ensure continuous checks in real time. We are talking about continuous multi-factor authentication (CMFA) which aims to validate users by regularly analyzing their behaviour to find any patterns which could be a cause for worry. This behaviour is compared against a user's baseline behaviour profile (keystroke pattern, smartphone taps, location, time, etc.). The MFA market itself is pegged to reach $30Bn by 2026. 
Phishing attacks and ransomware will become more sophisticated
With all of us connected to each other (and the world) via multiple applications, attackers can easily impersonate users by scanning their social media accounts and feeds to get personal information. These details can be misused to hack into accounts, access emails, log into banking sites, etc. Ransomware is another threat that cannot be overlooked. 2021 alone saw a 3X increase in ransomware attacks compared to 2019. Here, an attacker typically infects a device with a virus which locks files. And then the attacker may ask the victim to pay a ransom to get their data back. A major part of 2022 will see these attacks gaining newer forms and better techniques. 
Open-source components will pose major security vulnerabilities
A report in March 2021 found that a majority of apps (a good 63%) contained open source components which could easily lead to exposure of sensitive data. These vulnerable apps contained an average of 39 vulnerabilities, out of which 43% were considered as high risk. Imagine how bad the situation could be if these vulnerabilities are further tapped into by criminals!
Gearing up for 2022
Mobile application security is going to be a key focus for 2022. And why not? A surprising 87Bn apps were downloaded in 2021. Apps are a part of our everyday lives and touch upon work as well as our personal lives. It is important to stay ahead of the curve (and the attackers) by being armed with the right strategies to beat the attackers at their own game. At AppSealing, we have helped many companies from multiple industries build stronger, more secure apps. We provide in-app protection against major attack vectors and help with threat analytics. If you are looking for a trusted mobile application security solution with the zero-coding requirement, contact us today!
Final Thoughts
2021 saw all of us holed up in our homes, with one constant companion – our mobile phones. While we were being entertained, a lot of criminals were also working round the clock to get their work done. 2021 saw a 600% jump in cybercrimes. So, while mobile applications are being introduced and downloaded at crazy rates, their security cannot be ignored or understated. 2022 will further up the ante of these attacks as more sophistication and creativity are brought into the fold by attackers.