Mobile Application Security at affordable cost!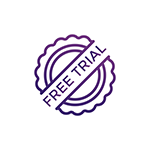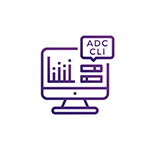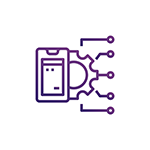 Robust application security with simplified pricing structure


Free Trial
15 Days Free Trial
Access all the security features to test your app for 15 Days. No credit card required. Upgrade Anytime. No Commitment.
No credit card required
Sealing via ADC ("Trial" Sealing only)
CLI for DevOps ("Trial" Sealing only)
Multi Sealing Security Service
Uploading App Size: 250MB
Most Popular


Professional
Protect your app with minimal cost and no additional infrastructure, resource or coding effort required
Sealing via ADC (Release)
CLI for DevOps (Release)
Multi Sealing Security Service
Tech Support: Helpcenter
Uploading App Size: 250MB


Enterprise
Custom Pricing
Meant for larger accounts for which we provide scalable pricing models and volume discounts for all our enterprise customers.
Access to all Professional Plan features
Tech Support: Helpcenter, Email, Chat
Data Service via API
Custom Pricing
Uploading App Size: 250MB
Every Plan Includes
Dex Encrytion
DLL/SO Encryption
Root/ Jailbreak Detection
Emulator Detection
Network Sniffing Detection
Anti-debugging
Anti-decompling
Memory protection
Threat Analytics Dashboard
Integrity Protection
Cheat Tool Detection
Code Protection
Professional plan- Estimate Cost per MAD's per app


| Monthly Active Device | Price/MAD |
| --- | --- |
| Upto 15k | $ 129 |
| 15,001 ~ 100,000 | $ 0.01400 |
| 100,001 ~ 500,000 | $ 0.00364 |
| 500,001 ~ 1,500,000 | $ 0.00102 |
| 1,500,001 ~ 3,000,000 | $ 0.00031 |
| 3,000,001 ~ 10,000,000 | $ 0.00024 |
| 10,000,001 ~ 30,000,000 | $ 0.00019 |
| 30,000,001 and above | $ 0.00015 |
AppSealing Professional Plan Simulator
Estimate your AppSealing fee based on your app performance.
FAQs
How are Monthly Active Devices (MADs) calculated?
MAD is defined as count up the total number of unique devices which have activity in your app each month.
What if I decide to cancel AppSealing?
If you no longer wish to use AppSealing, you can cancel at any time by publishing your game without AppSealing protection or configure app service status to "OFF" on Settings of ADC. This way, we won't count the MAD from the unprotected release.
How often will I be charged?
We bill once a month within 7 days of the next month.
Does your solution supports offline environment?
Yes, it protects the application even in offline environment.
What's included in the 30-day free trial?
You get unlimited access to all security features for 30-days. Once tested and satisfied you can move on to one of our paid plans.
How will I be charged on the Professional Plan?
You will be charged a fixed fee of $129/app/month for up to 15,000 MAD's. The professional plan includes all security features with release sealing mode.
What is the file size limit for the trial?
You can upload up to 250 MB file size.
Will I get access to security API for the professional plan?
No only enterprise customers get access to Data service through API.
If I have 2 apps that I want to protect so will you charge me $129 for 1 app or 2 apps?
You will be charged $129 per app/month if you have MAD's up to 15000.
I have 1 app in android and iOS version how will you charge?
You will be charged $129/app/month for 1 version if you have MAD's up to 15000.
How do you charge when i move to any paid plans?
We charge you on the same calendar month when you start your paid plan. You start at any date of the month you will be billed at the end of every month.
Ready to protect your app?
Start 15-days FREE TRIAL. No credit card required. Deliver Secure Mobile Apps Faster in minutes with the leader in application security.
Using AWS corporate account?
Access AppSealing platform and pay directly through AWS Marketplace at an affordable rate of $0.014 per monthly active device(MAD's).