India Gaming Developer Conference2022
India Gaming Developer Conference 2022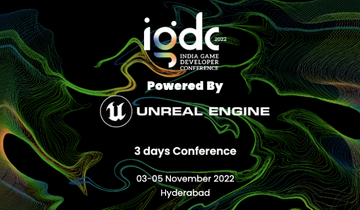 IGDC is the biggest and the most significant developer conference in not only India but South Asia. The conference plays a key role in developing the Indian Gaming ecosystem; from helping developers gain valuable insight and pick up new skills to helping developers connect with publishers and investors that they otherwise may not have had access to.
AppSealing by INKA Entworks is excited to be exhibiting its App Shielding technologies for Gaming apps on
03-05 Nov'22
, we'd love to see you there! Why should you join?
Learn what AppSealing has to offer for your game app security needs.

Meet us face to face and get your questions answered!

Get a chance to win an Amazon Alexa echo 5 through a raffle draw. 
Interested in discussing with us your Mobile game security needs? You'll find us at Booth no. 13 & 14 in the expo area.
Summit details are:
Date:  3rd to 5th Nov '22
Time: 9:00am to 6:00pm
Delivery: In-Person
To find out more please visit:
https://www.indiagdc.com/