Booth No -005 Startup Pod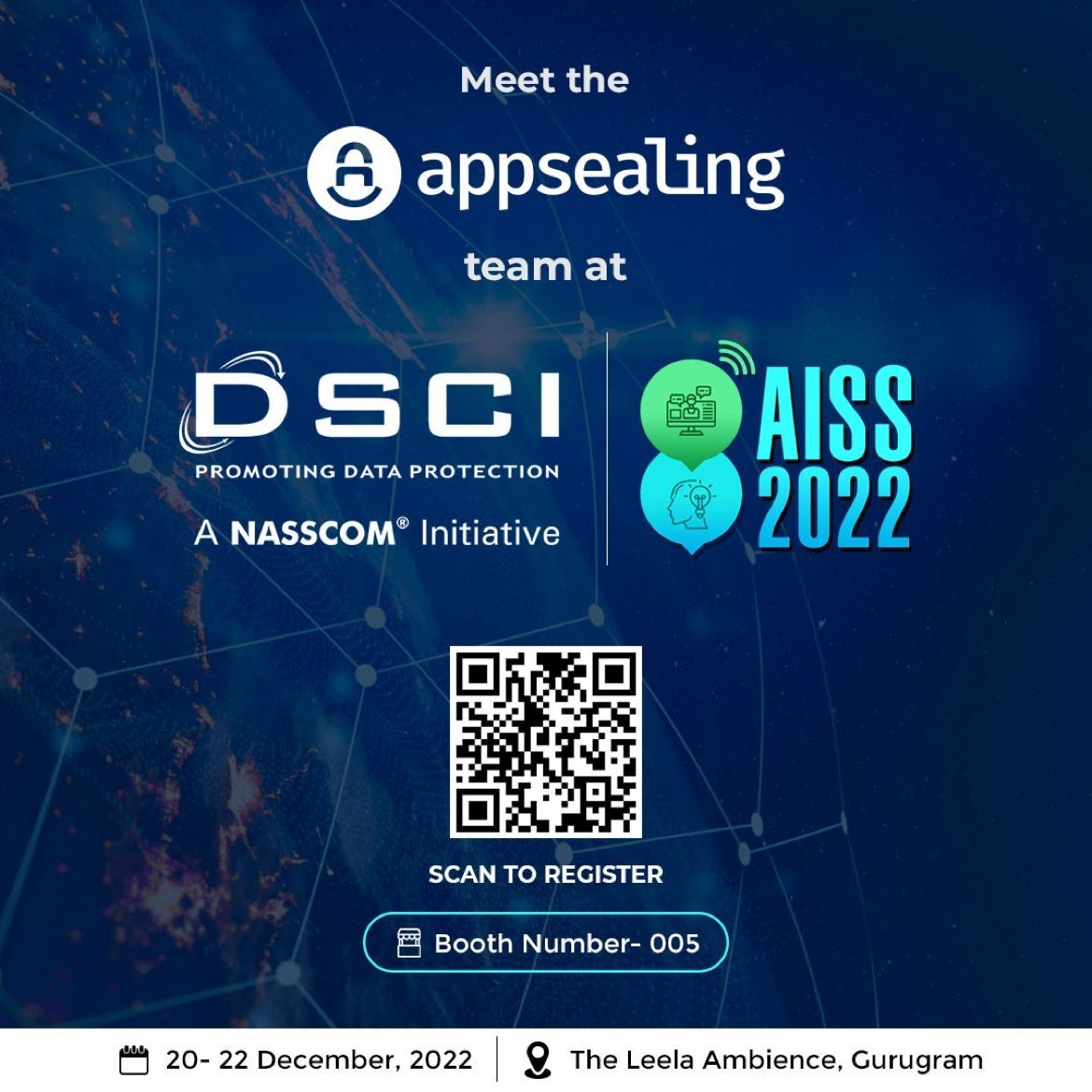 AppSealing is honored to be part of DSCI AISS 2022, the largest cybersecurity summit in India. Scheduled for 20-22 December, this year's event will bring together top experts from across the industry to explore the latest trends, technologies, and challenges in cybersecurity.
As sponsors, we are dedicated to supporting the growth and evolution of the cybersecurity community in India and beyond.
Our team will be showcasing the robust app shielding features we have developed for mobile apps to stay protected against reverse engineering, code tampering and illegal modifications.
We encourage you to join us at the DSCI AISS 2022, Booth 005 to learn more about our work and to connect with other leaders in the field. This is a must-attend event for anyone involved in cybersecurity, and we hope to see you there!
Book a meeting from the calendar as per your convenience.
Summit details are:
Date:  20th to 22nd Dec'22