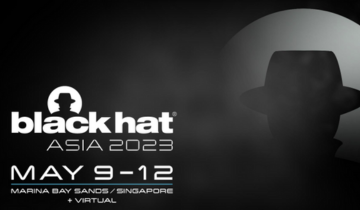 Black Hat Asia 2023 will be held at the Marina Bay Sands in Singapore from May 9-12, 2023.
Threats to mobile applications are constantly evolving, which is why it's so important to stay up to date on data and trends that can affect the security of your mobile apps.
AppSealing will be part of Blackhat Asia, the biggest cyber security event in the Asia region!
Join our team at Booth F17 in the Business hall, Marina Bay Stand to understand The Current State of Mobile Application Security!
Our experts will be happy to provide insight into the current state of mobile app security, including:
The importance of mobile app security in today's landscape
The most common threats to mobile apps and how to protect against them
Best practices for securing your mobile apps and monitoring threats in real time
Interested in discussing with us your Mobile game security needs? You'll find us at Booth F17 in the business hall.
Summit details are:
Date:  09th to 12th May '23
Time: 9:00 am to 6:00 pm
Delivery: In-person and Virtual
To find out more please visit:
https://www.blackhat.com/asia-23/