Protecting 800+ Mobile Applications Worldwide
Financial Institutions That Rely on AppSealing Are More Secure Than Those That Don't
Protection Against Major Security Breaches in
Banking and Fintech Mobile Applications
Happy Customers
The Banking and Finance Industries Recognise the Risk of Continuous Security Compliance and Innovation – That's Why They're Turning to AppSealing for Security Automation And DevSecOps Technologies
Seamless access, with robust application security framework and governance models in place, has always been a key objective for Edelweiss Wealth Management (EWM). We are innovating but ensuring to not lose sight of one of the most important aspects in today's times security. With the application security leader AppSealing, we have shifted tech as a function from the traditional model to a Zero Trust Network Security model, wherein we undertake strict identity verifications encompassing every individual and device authentication to access resources on our private corporate network.

At National Hospital, we understand that patient privacy is paramount and have made it our commitment to provide high-quality care while maintaining confidentiality. To achieve this, we rely on AppSealing, which has proved invaluable in securing patient data. Our discussions with AppSealing revealed that AppSealing can effectively address prevalent issues, including the prevention of data breaches via feature-rich mobile applications that are consistently updated. This ensures a strong sense of protection and security.

As a fintech company focused on superior user experience and having a large number of users, we value user security. We were looking for a credible, robust and effective mobile application security solution that would help protect our users from any potential security threats, while providing us the flexibility and agility to finetune our security strategy. AppSealing provided the right features to achieve this vision through their easy implementation process, proactive management, and superior support system. With AppSealing's application security features, we are confident that FlexxPay's user data will be secure and safe at all times.
Secure Experience
Mitigate Your Mobile App Security Risk and
Provide a Secure, Connected Customer Experience
Our Awards
Rated Highly by Leading Security and Industry Experts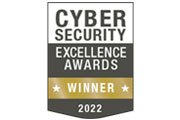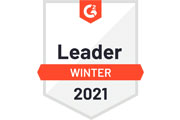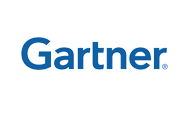 To learn more about how AppSealing's application security solution can help your company overcome DevSecOps challenges while saving on time and costs, click the link below and speak to our specialists right-away!