Multiple ways for various needs
Easily and conveniently apply AppSealing as per your needs in multiple ways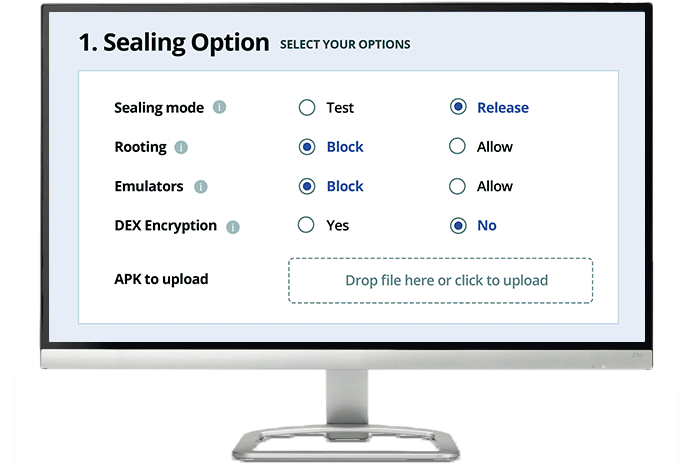 AppSealing
Developer Console
With easy to use interface,
get started right away to protect your game.
Upload and download your APK file on the ADC.
Get Started
APK size

The size increase depends on the initial application file size. Most of our users see an average increase of 2-4 MB.
Memory overhead

We strive to keep memory overhead as low as possible, by storing as little information as is necessary.
Game loading time

Our tests and most of users report a nominal increase of 2 seconds in the app initial loading time. The game-play and game performance remain unaltered.
Network overhead

AppSealing works from inside your game, and does not redirect any of your traffic. Thus, AppSealing introduces no network overhead.
CPU overhead

AppSealing agent doesn't impact CPU usage.
Battery overhead

AppSealing security has no impact on battery consumption.
No dependency on AppSealing

The agent is not dependent on the availability of AppSealing's servers. Once a session is started and has been authorized by AppSealing, it will keep your app protected at any time upon termination.
Respect of user's privacy

AppSealing does not collect any kind of user information. Only a few android.permission are required for the service to operate properly:

ㆍINTERNET => Internet access
ㆍSYSTEM_ALERT_WINDOW => Message display